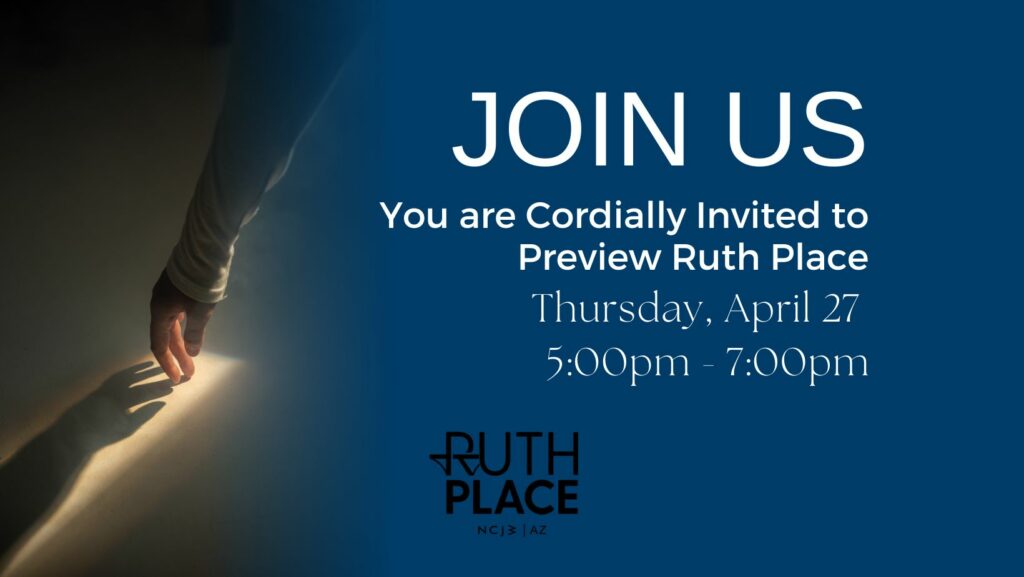 Ruth Place is a reality at last!
You are Cordially Invited to Preview Ruth Place
SAVE THE DATE:
Thursday, April 27
5:00 pm – 7:00 pm
Ruth Place now has a physical location! We're still preparing the space, but we invite you for an exclusive first look.

Join us to celebrate this milestone and hear about the vision and plans.
Ruth Place, NCJW AZ's current signature project, will empower survivors of sexual violence to move beyond chronic and complex trauma
* Space is limited, and RSVP is required. Please complete the form below for each guest in your party.