It's heating up in the Valley, and so are the opportunities to volunteer and make a difference!
*Please feel free to forward this article to any friends or family who might be interested in helping.*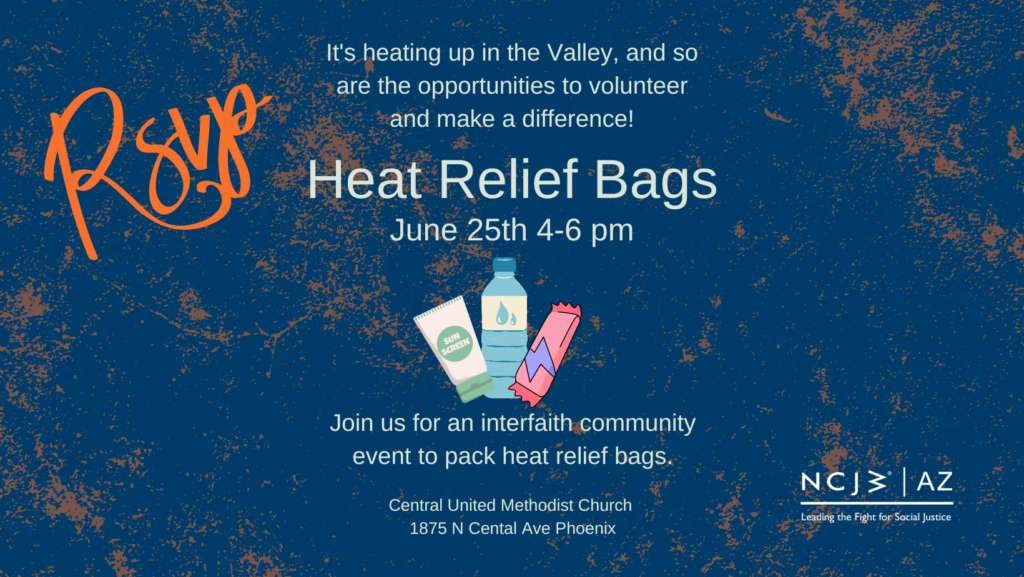 Join the Arizona Faith Network for an afternoon of community service THIS SUNDAY. Together we will pack heat relief bags for community members and cooling centers to hand out to those in need of heat relief.
Sunday, June 25th
4:00pm – 6:00pm
Central United Methodist Church
1875 N Central Ave
Phoenix, AZ 85004
Unable to make it?
Donations are also needed and appreciated! 
You can donate funds for AFN to purchase items or purchase heat relief items listed below and bring them to our packing night.
Each Heat Relief Bag Will Include:
Bottled Water
Granola Bar or Snack
Travel Size First Aid Kit
Travel Wet Wipes
Travel Sun Screen
Lotion
Chapstick
Information Cards on Heat Relief Assistance, Cooling Center Location, and Free Transportation Information