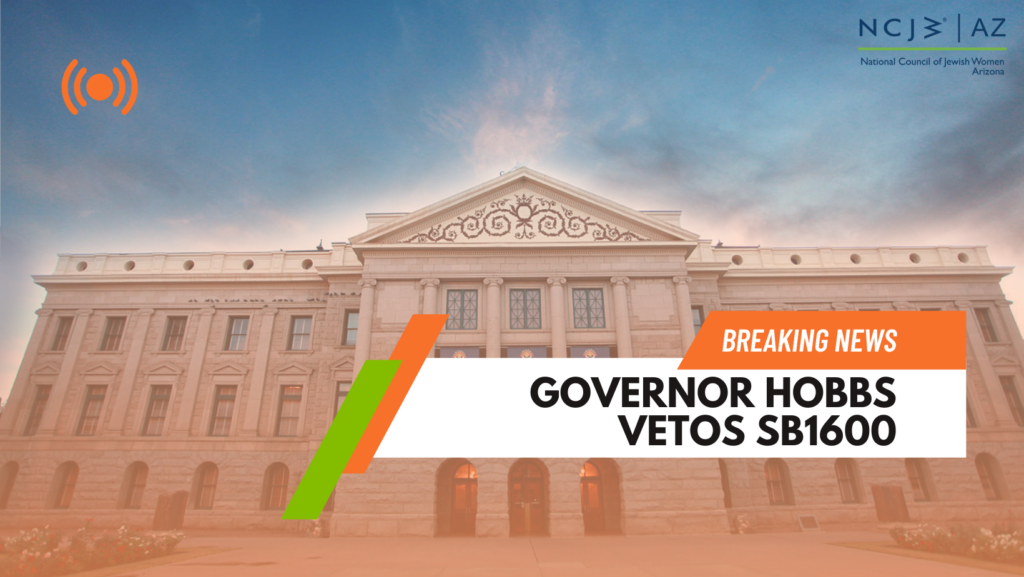 The pending decision we've been watching is here, and it is clear the attempts to restrict reproductive rights will not stop.
Federal judges in Washington and Texas have issued conflicting rulings on mifepristone today. The FDA-approved drug is typically used in medication abortion and also in miscarriage management.
The decision by Judge Kacsmaryk in Texas could restrict the availability to access mifepristone nationwide while another judge issued a contrary decision, which prevents the FDA from pulling the drug from the market.
The implications of these dueling decisions are still not clear, but we will keep you posted as there is clarity on what this means here in Arizona and for abortion access across the country.
In positive news this week, Governor Hobbs used her veto stamp again. This time on a "pro-life" bill, SB 1600 (the "born alive" bill) that attempts to criminalize something that does not happen in reality, and articulates prohibited behaviors that are already criminal and have nothing to do with abortion.  
As we've seen though, with each win there is still another battle around the corner. We promise to keep leading the way here in AZ.
Join us in the fight for reproductive justice.>>